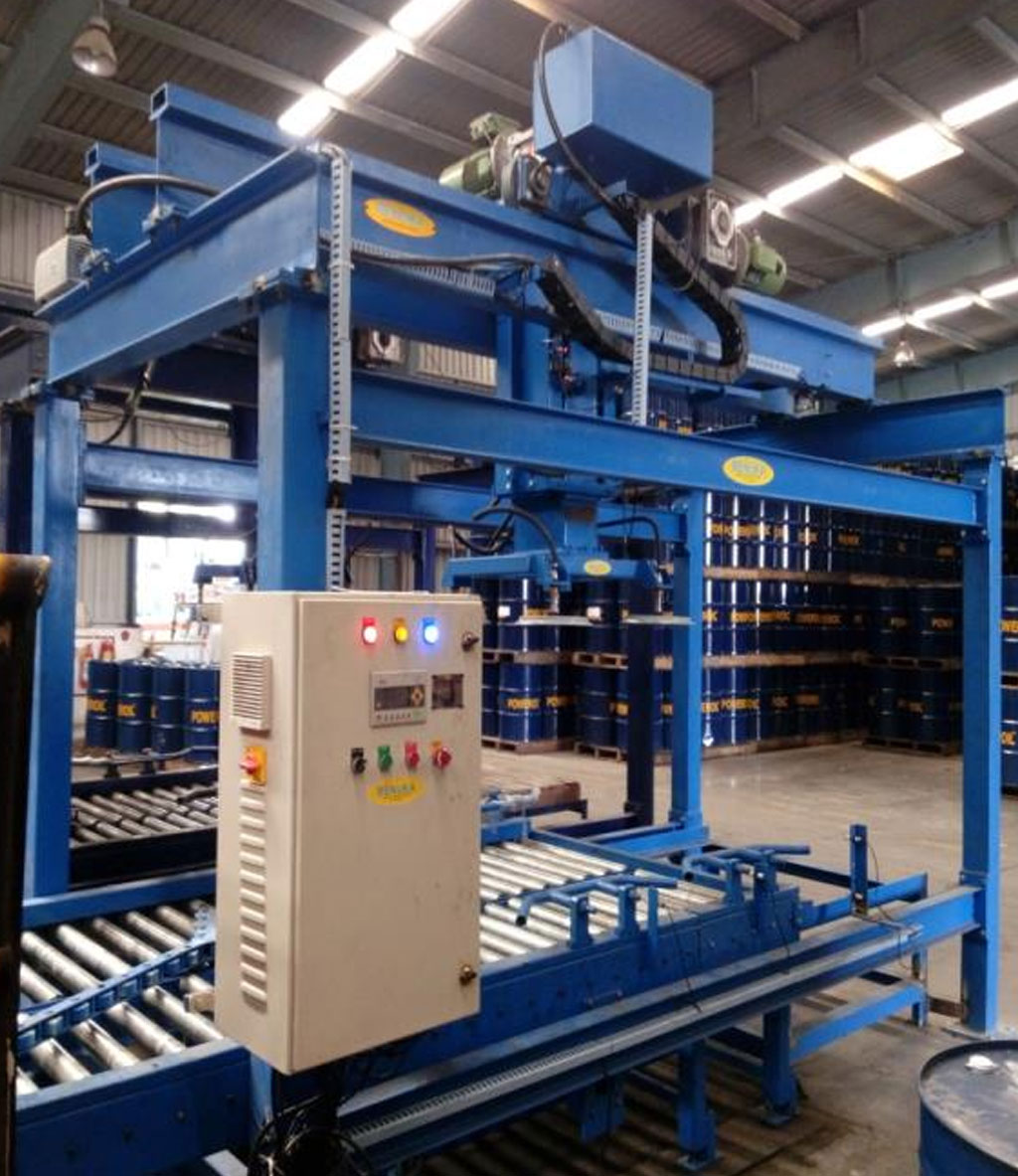 Manufacturer of Palletizer Packaging Machines and Automtions
We are in the packing industry for last 25 years with rich experience in all the areas of packaging - primary, secondary and treachery. We worked with many industrial verticals including Pharma, Packaging, Food & Beverage, FMCG, Metal, Plastic, Oil, Explosive etc.
Our core expertise in End of Line Automation solutions with moderate quantum of deployments made us unique in the integration of End of Line automation requirements. Our products catering to this area are:
Case Erector with gluing or bottom taping or both
Case Filling / Case Packing
Flap Closing & top taping
Palletizing
Conveying systems (variety of conveyors – belt, roller, chain link, plastic belt, telescopic etc) & Automation
We also have capabilities in the areas of integrating Vision / Barcode systems, PLC, HMI, Industrial PC, Printers, Laser Markers, Check weighers, sticker labelling systems etc that are partly or fully essential in the End of Line Automation.
Clients